Bob Ross Oil Painting
---
Adult / Art & Creativity -
Winter/Spring 2021
This course will guide you through the step-by-step technique of the Bob Ross Wet-on-Wet style of painting. In this relaxed atmosphere, each class will provide you the opportunity to make your very own 20 x 16 replica of a Bob Ross painting that may include sunsets, mountains, rivers, hills, lakes, trees, or seascapes. You will be able to amaze yourself and your friends with your very own masterpiece that you can keep for yourself or give as a gift.

All equipment at each station will be disinfected prior to class.  The instructor will wear a mask and gloves during the duration of the class.
Due to COVID-19 precautions, only registered participants of activities are allowed in District buildings.
Instructors will greet students at the entrance before class and return them to the same door when class is complete.
Instructors will wear a mask 
Anyone over the age of 5 years must wear a face covering at all times – regardless of what activity they're participating in.
Your cooperation will help keep everyone safe and allow us to continue to offer enrichment activities and sports and we thank you in advance. 
---
March 10th
Autumn Woods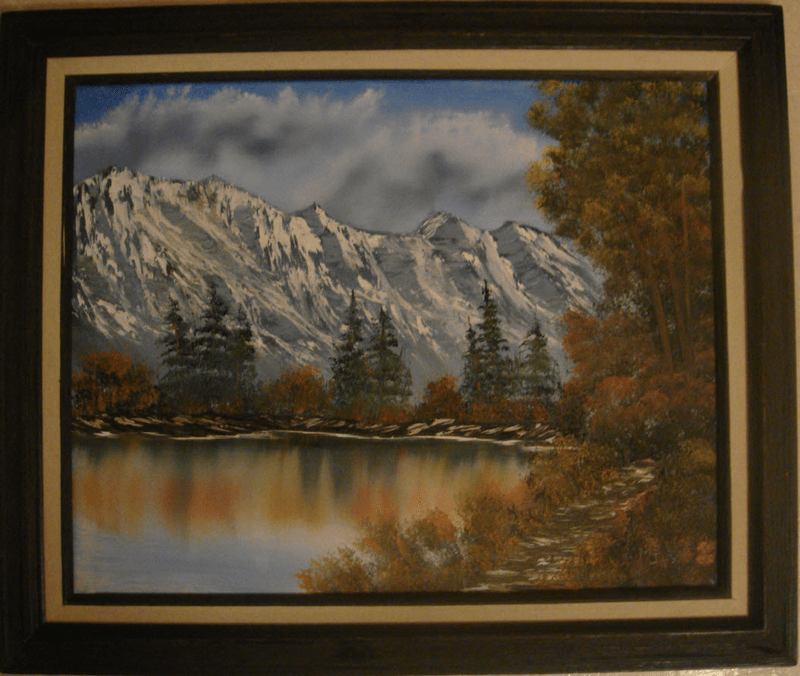 April 28th
Mountain Grandeur

Mike has been painting since 2016 and became a Certified Bob Ross Instructor in Sept. 2018. Several of his paintings have been gifted to friends, family and co-workers while others have been sold to individuals upon request, or, donated to charity fund raisers. This has become a new passion for him and he have decided to take the leap of faith to begin teaching others the enjoyment and satisfaction painting brings.
April 2021
| Su | M | Tu | W | Th | F | Sa |
| --- | --- | --- | --- | --- | --- | --- |
| | | | | 1 | 2 | 3 |
| 4 | 5 | 6 | 7 | 8 | 9 | 10 |
| 11 | 12 | 13 | 14 | 15 | 16 | 17 |
| 18 | 19 | 20 | 21 | 22 | 23 | 24 |
| 25 | 26 | 27 | 28 | 29 | 30 | |
| | | | | | | |
4074-Mountains
---
Family Learning Center / Community Education : Room 122 (adult ed)
---
---
---
Full - waiting list
---
---